GlaxoSmithKline site developers optimistic for success
Thu 30 June 2011, 1:01 pm
Developers planning to regenerate the former GlaxoSmithKline site in Beckenham have explained why they think the scheme will be a success.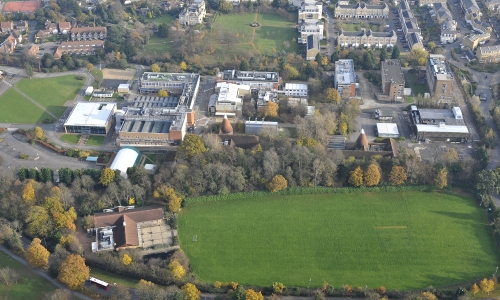 Altessen, a joint venture company formed of Essential Land and Altyon, recently bought Langley Court, the former home of the GlaxoSmithKline research and development facility.

It is currently consulting the local community about its proposals to develop the site, which could include housing, offices, village shops and community facilities.

Simon Holley, chairman of Altyon, said: "Langley Court provided an opportunity to acquire a large site in a desirable part of London, which can be redeveloped into a vibrant new neighbourhood.

Martin Bellinger, partner at Essential Land said: "I grew up in Bromley so I know the area well. I was also involved in the development of neighbouring Langley Park and Langley Waterside. The schools were and still are very good and for an area so close to Central London it is extremely green.

"You can get a train to Victoria in 22 minutes or take a tram to Croydon. It is an area that is as close to the hustle and bustle of London as it is from relaxing woodlands. Central London and the M25 are both around 10 miles away."

Plans and updates on the consultation are on John Thompson & Partners' website. Alternatively contact Charles Campion at John Thompson & Partners at cc@jtp.co.uk or on 020 7017 1780.

Altessen has also launched an interactive online consultation through the social networking sites Facebook and Twitter.