Biggin Hill requests extended Olympic operations
Thu 30 June 2011, 12:10 pm
Consultation has started on plans to ease restrictions on early and late flights at Biggin Hill airport during next year's London Olympics.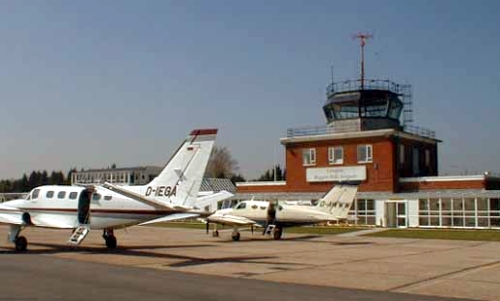 Biggin Hill Airport
Bromley Council, landlord of the airport, is contacting residents on behalf of the airport's operator, Biggin Hill Airport Limited, which has requested the changes.

The move would add an extra hour at each end of the day to the airport's hours of operation, and two hours at the end of Sunday hours.

Councillor Stephen Carr, leader of Bromley Council, said: "It is right and proper that we do consult about this latest application and this consultation will help our decision making."

The BHAL proposal includes:
Changing proposed weekday operating hours to 6.30am to 10pm hours, from the existing 7.30am to 9pm hours
Changing weekend and bank holiday operating hours to 8am to 9pm hours on Saturdays and 8am to 10pm hours on Sundays and bank holidays, from the existing 9am to 8pm hours.
The proposals would operate from Friday 13 July to 19 August and from 28 August to 12 September, which encompasses both the Olympics and Paralympics.
Residents and other interested groups can express their views about the BHAL plans in a four week consultation period which closes on Friday 29 July 2011 at 5pm.

Comments can be e-mailed to airport.consultation@bromley.gov.uk or made by writing to Bromley Council, addressing letters to Airport Consultation Group, Bromley.